Reggae Jammin' Volume One (various artists)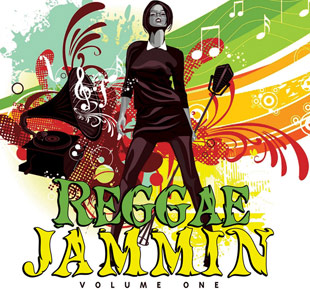 $12.99
Free Shipping on all CD's

1. Daggering - RDX
2. Just As I Am - Lust
3. No Time To Linger - Terry Linen
4. Love You Anyway - Barbee
5. No Games - Serani
6. Hundred Stab - Aidonia
7. I Surrender - Beres Hammond
8. Miss You - Courtney John
9. Barack Obama - Cocoa Tea
10. Tell It Like It Is - Stevie Face
11. Better Man - Terry Linen
12. Stronger - D'Angel
13. Green Grass - Jah Cure
14. Yuh A Di Baddis - Beenie Man
15. Nothing Change - Bugle and Tarrus Riley
16. Don't Give Up - Third World
17. Trailer Load O' Money - Vybz Kartel
18. Sleeping in the Rain - Anthony B and Toots
19. Your Boyfriend - Lady Saw
20. Mood For Love - Terry Linen
21. This One Is For You Mom - Jah Cure
22. Stinking Rich - Serani
23. Winner - Konshens
The latest in a series of compilation CDs which list Tad A Dawkins as executive producer, Reggae Jammin Vol 1 is a 23-song offering with quite a number of reggae's biggest tunes.
Sample Reggae Jammin
Reggae Jammin In Stores Now: Available for digital downloads through itunes
Terry Linen is surely the comeback kid for the year 2008, so it comes as no surprise that the singer has triple play on Reggae Jammin Vol 1, the newest compilation out of Tads Records. Highlighted as one of the two 'featured artistes' on the CD, Terry Linen's three monster hits for this year form an essential part of the compilation. The singles, No Time To Linger, Better Man and Mood For Love all impacted on the music scene and also on the various local and international charts.