Brand New Me - Gregory Isaacs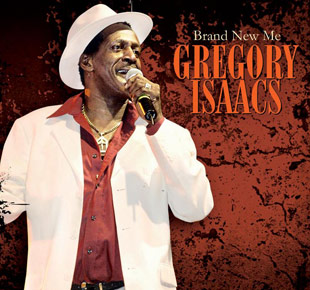 $12.99
Use Paypal and get free shipping

1. Love Turns Catastrophe
2. Fools Fall In Love
3. Over and Over Again
4. Send Me Back My Heart
5. Idren Gone A Jail
6. No Trust
7.Don't Come Running
8. Mix Up
9. Point Of View
10. Six Months
11. Protect Me
12. Betrayers Downfall*
13. Penetentury
14. Loneliness
15. Diplomatic Fools
16. Memories (bonus)
17. Same Old Me (bonus)

Gregory Issacs delivers on his latest project titled Brand New Me. The cool ruler does it again!
Sample Brand New Me - Gregory Isaacs

Brand New Me now available in stores and digital download
Fans of Gregory Issacs will be in for a pleasant surprise with his latest project, collaboration between himself and Tads Dawkins. Entitled A Brand New Me, the album features a 'new' side to the singer.
A Brand New Me will prove a real classic for the romantics as its filled with some real tender love songs. In this, his latest project Gregory bares his soul to his fans in tracks such as Love Turns Catastrophe, Over and Over Again, Send Me Back My Heart, Idren Gone A Jail and Fools Fall In Love, which incidentally is a song Issacs has a special liking for. He covers this one cool ruler style.
Brand New Me is now available in Stores everywhere. The digital version is also available at all digital locations
Videos from vintage gregory


House of the Rising Sun
Gregory Isaacs